Your quest for looking and feeling your best finds its ally in Bela's Aesthetics. Let me guide you on the journey to your optimal self.
For over two decades, Bela's Aesthetics has been Toronto's trusted beauty haven, boasting an approach that's as delightful as it is professional. From threading and waxing to the cutting-edge realm of lasers, I've proudly mastered every hair removal technique. My diverse clientele spans bodybuilders, expecting mothers, and even teenagers, each benefiting from my expertise. And yes, I've got a secret weapon: discreet sports pedicures for those tackling fungal and ingrown concerns. Your journey to ultimate confidence starts here—let Bela's Aesthetics be your partner in looking and feeling your absolute best.
Certified, Skilled, and Affordable Laser and Beauty Expert
Bela's Aesthetics, synonymous with proficiency, proudly caters to Toronto's community with two decades of expertise and a warm, professional approach. Throughout these years, my dedication has been unwavering, mastering the spectrum of hair removal techniques—from threading and waxing to the cutting-edge domain of laser treatments. My clientele spans a diverse range, including bodybuilders, expectant mothers, teenagers, and everyone. I'm dedicated to providing discreet sports pedicures within a private setting, especially for those grappling with fungal and ingrown concerns.
Diplomas and Certificates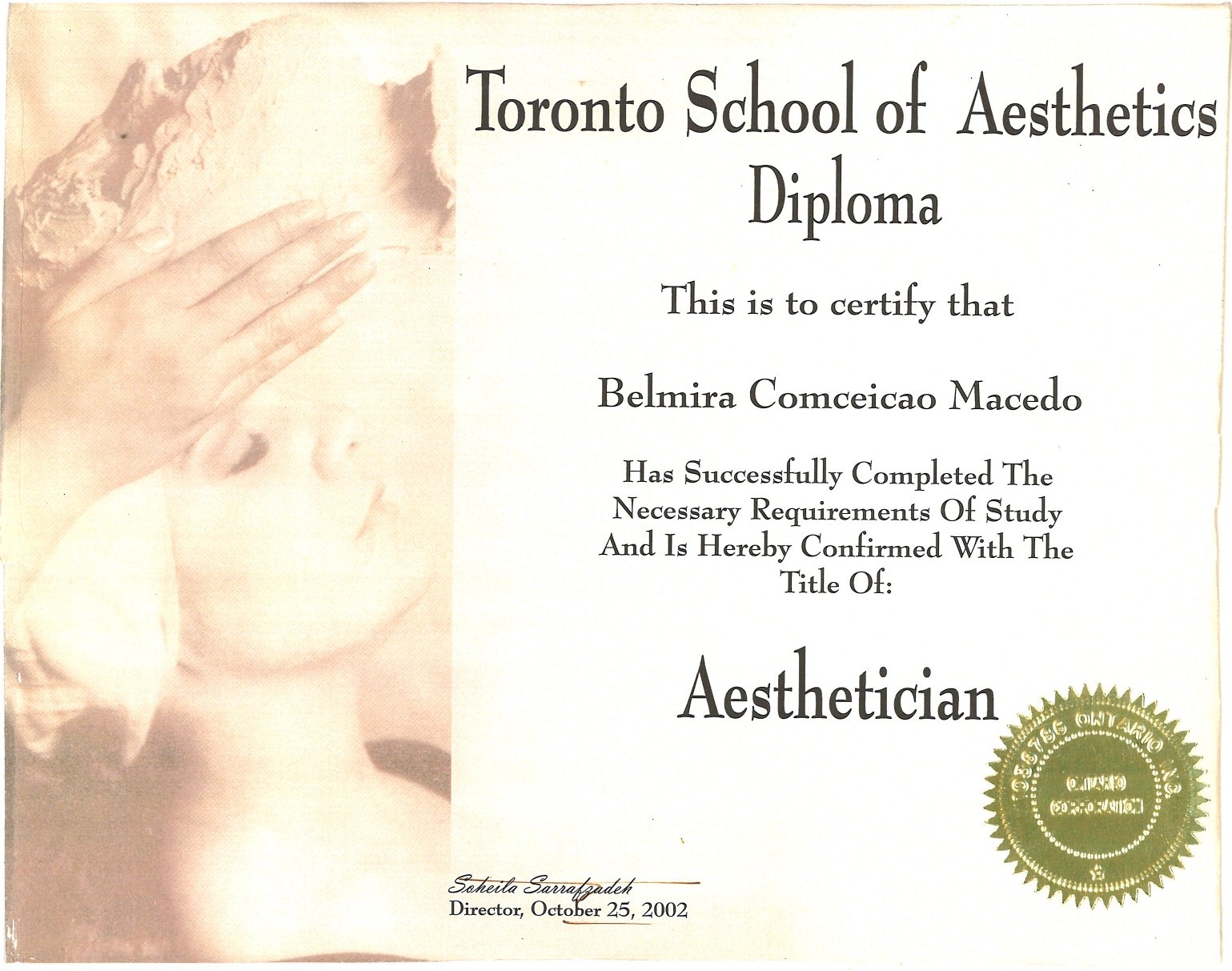 At the Toronto School of Aesthetics, Bela successfully undertook an all-encompassing diploma program in Aromatherapy, which transformed her into a dedicated professional armed with the expertise and abilities necessary for success in the beauty sector. This comprehensive curriculum specializes in fusing practical, hands-on training and theoretical insights. Under the guidance of her instructors, Bela fosters a nurturing learning atmosphere that promotes personal development and a deep commitment to self-care.
At the Toronto School of Aesthetics, Bela did a comprehensive diploma program in Aromatherapy that made her an aspiring professional with the knowledge and skills needed to excel in the beauty industry. With a focus on practical hands-on training and theoretical knowledge, Bela and her instructors provide a supportive learning environment that encourages growth and selfcare.
3. Laser Hair Removal Technician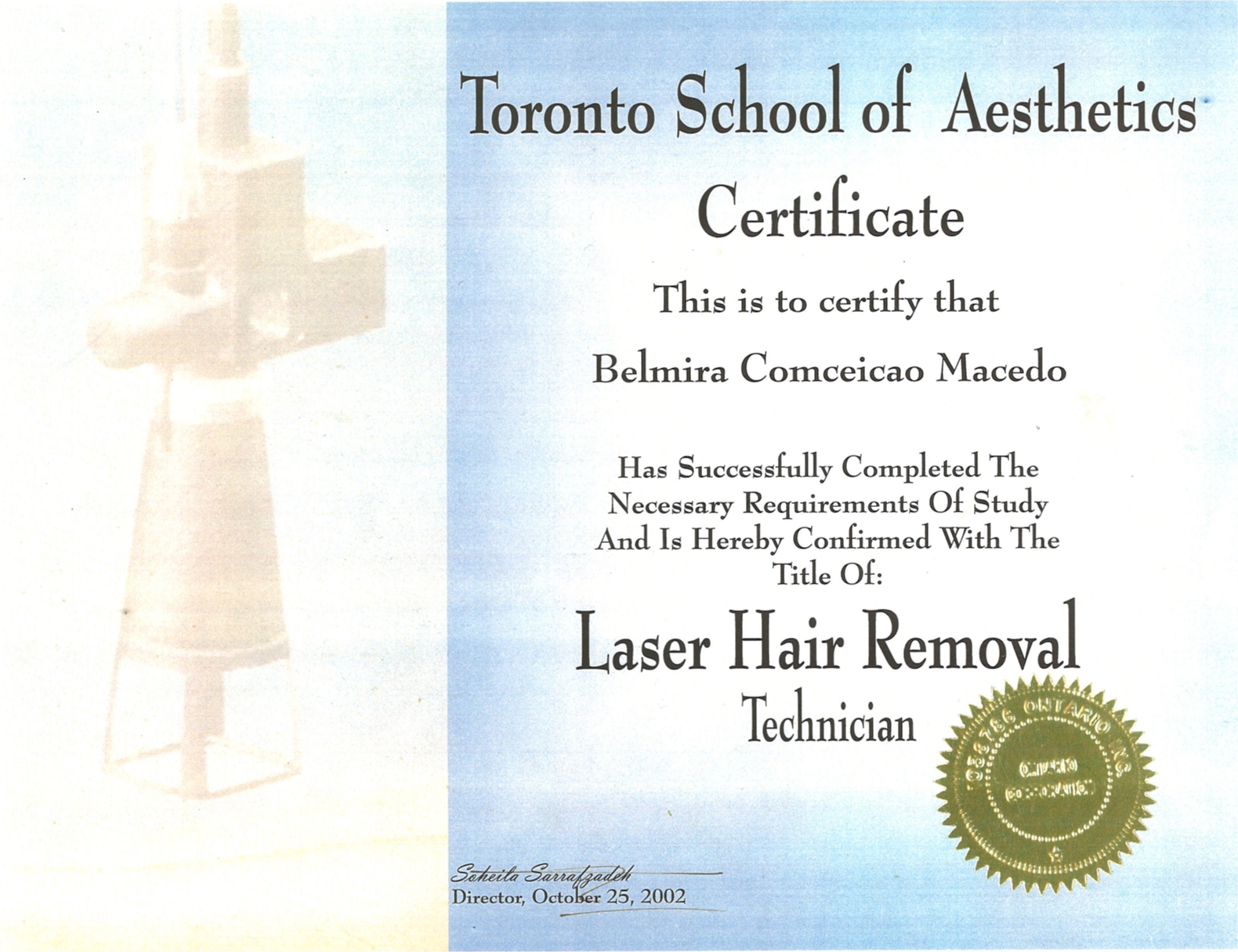 Bela is a highly skilled professional who completed a Diploma of Painless Laser Hair Removal Technician from the Toronto School of Aesthetics. With her expertise and compassionate approach, she offers top-notch laser hair removal services, ensuring a comfortable and effective experience for her clients.
Bela combines her technical proficiency, state-of-the-art laser technology, and excellent communication skills to provide personalized treatments and exceptional results. Clients can trust Bela to deliver professional and caring service, helping them achieve smooth, hair-free skin with confidence.